world class fitness
About Us
FSC CrossFit is a world class fitness facility serving the communities of Roseburg, Myrtle Creek, Sutherlin, & Oakland, oregon.
The Box
Whether getting into shape, maintaining your level of fitness, or looking for something new, FSC invites you to experience our culture and community by dropping in and trying out a class for yourself.
Currently we offer 28 classes each week, including mornings, mid-day, and evening classes
Youth & Team Training
Personal Training
Nutrition Coaching
Open Gym Times
A Cap of 10 Athletes per Class
Experienced and Certified Coaches
Programming Catered to Our Members
Kids Room with Toys, Games, and a TV with Age-Appropriate Shows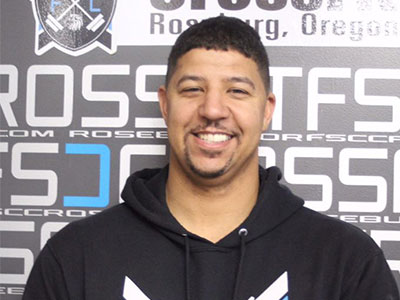 Gil Brown
 

CF Level 1

 

CF Level 2

 

CF Kids

 

CF Gymnastics Level 1

 

Attitude Nation Level 1 Weightlifting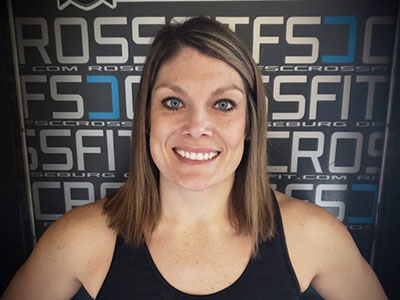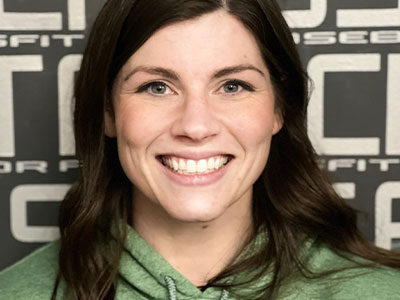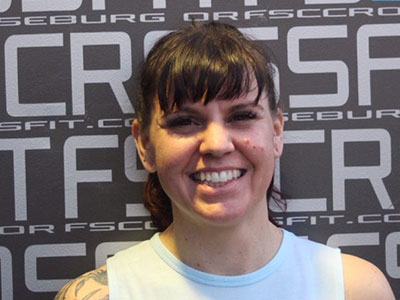 Megan Stufflebeam
Social Media Representative
What will my first time in your gym be like?
Fantastic. One of our awesome coaches will give you a tour of the facilities, we'll sit down with you and walk through your goals, help with nutrition, and help you select the right plan. From there we'll do a quick fitness assessment with you, and we'll walk through what you can expect from FSC and our coaches.
Why is your gym more expensive than other gyms?
Everything you need is provided. Think of your dedicated coach as a personal trainer; there every class to make sure your safe, doing the movements correctly, and that the weight your using is appropriate. We provide the workouts, the warm-up and cool down, and of course the equipment. All you need to do is show up and get down. More importantly:
What are your goals?
Personalized attention? Trained, professional coaches? Accountability? Working out with a group of like-minded people who cheer on your success? If the answer to any of the above is "yes", then we'd encourage you to check us out.
What's your drop-in policy?
We love nothing more than having visitors from out of town come workout with us!
If you are just passing through, we charge a drop in fee of $20 per day for one to two days. Plan on working out for three to five days? Our Drop In Weekly Pass for  $50 is the better option.
Arriving 15 minutes before a scheduled class time allows us to have you sign our waiver and show you around our gym. You can find our class schedule online by going Here.
We hope that you enjoy the change in scenery, clientele, maybe even the music. If anything makes you uncomfortable, however, please don't hesitate to let us know.
How often do you recommend I come to the gym?
If you're just starting up, we recommend a minimum of three days/week for your first couple weeks, then build to four, then five. Once you're up to five days per week, we recommend building in two recovery days per week. The most commonly followed schedule is as follows.
Three days per week:
Monday/Wednesday/Friday
Four days per week:
Monday/Tuesday/Rest Wednesday/Thursday/Friday
Five days per week:
Monday – Friday, rest Saturday & Sunday.
What exactly is CrossFit?
CrossFit is a fitness program that will change your life. By it's definition, it uses "constantly varied, functional movement performed at a relative high intensity". As a truly functional program, the difficulty level of our daily workouts is designed to be increased or decreased, depending upon the individual and is referred to as scaling (up or down). This makes the workouts doable by anyone.
Daily workouts could include things such as core conditioning, rowing, sprinting, gymnastics, lifting, etc… with equipment such as medicine balls, slam/d balls, kettlebells, dumbbells, barbells, pull-up bars, boxes, abmats, dip bars, benches, and more. All of our workouts are designed to improve your overall flexibility, strength, speed, endurance, and agility.
I'm not in very good shape… can I do CrossFit?
The very first thing you will discover is that CrossFit does not discriminate. Whether you are young, older, small or big, just completed your 50th marathon, are recovering from injury, or walking the dog is the only exercise you've had in years, we will help you achieve your fitness goals.
One of the things that makes CrossFit so unique is our community of people from literally every walk of life: stay-at-home parents, school and backyard athletes, students, business owners, members of the armed services, firefighters, you name it. CrossFit bodies – our bodies – come in every imaginable size, shape and age; and yet, our workouts every day are designed for anyone to do them.
Yes, anyone, including you.
I heard that CrossFitter's have their own language, can you help me with the terms?
We have acronyms, nicknames for workouts, and abbreviations for a lot of things. The goods news is, this link that will help get you started – http://greatist.com/fitness/ultimate-guide-crossfit-lingo.  Word of caution: No need to be intimidated by this…it will take a little time to get to know everything. If you're confused or unsure, ask the coach to explain.
Fundamental.Strength.Conditioning
FSC CROSSFIT
1931 NW Mulholland Dr. Suite 101, Roseburg, OR.